BROWNIE BITE TRUFFLE BOX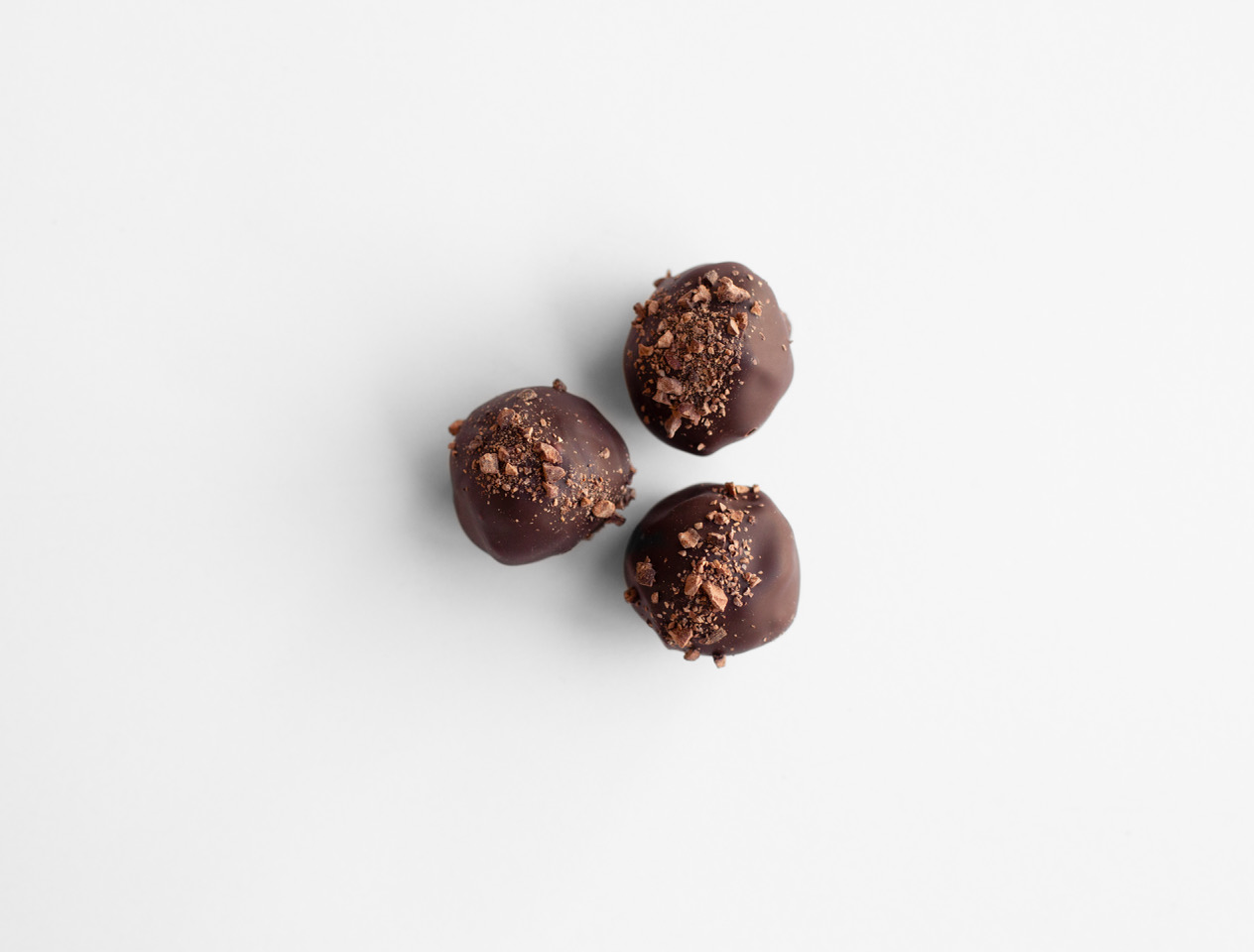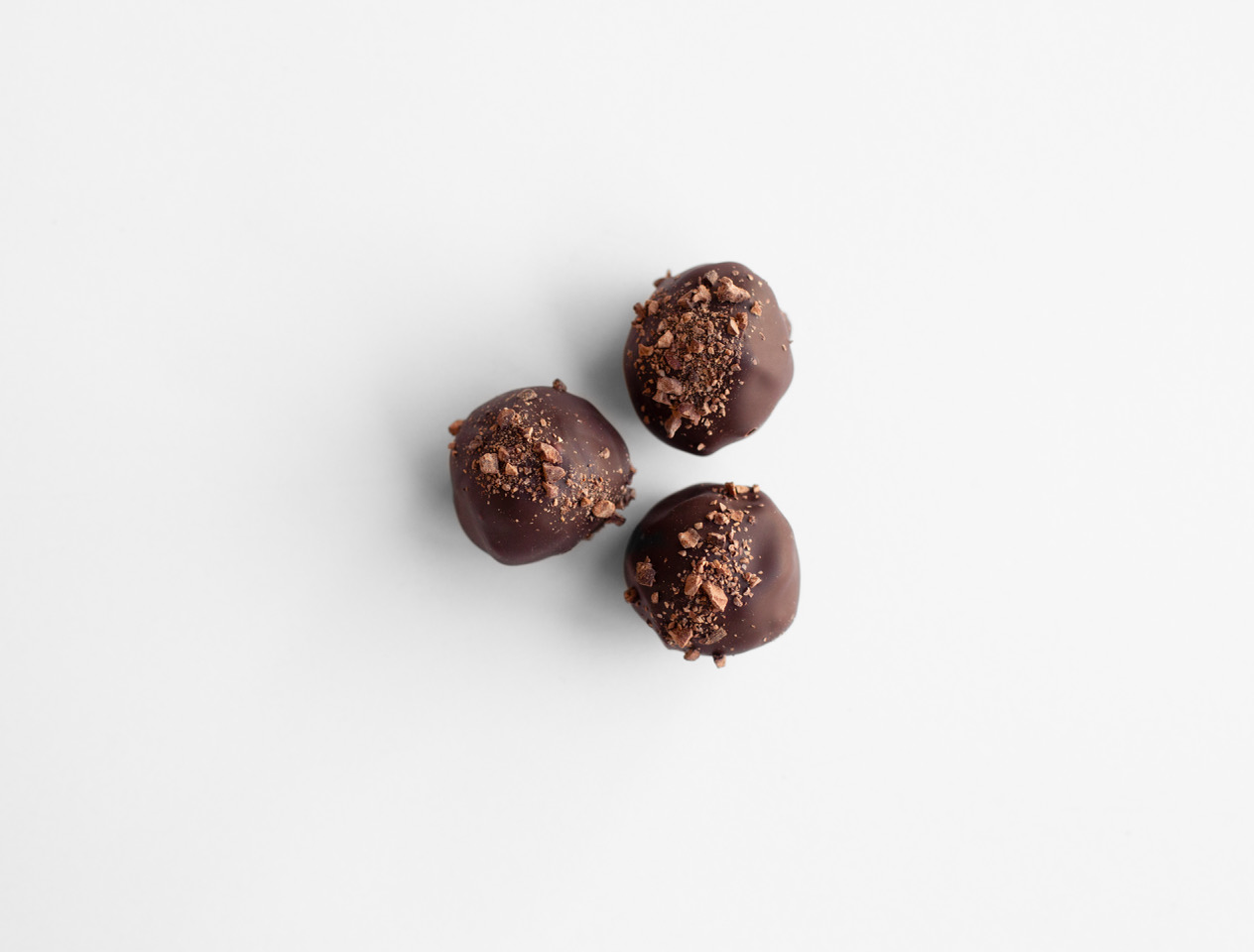 BROWNIE BITE TRUFFLE BOX
Our brownie truffle was inspired by our most popular food item in our cafe's : gluten-free brownie made with banana flower. These truffles are so addicting that we decided to roll out a 3-piece box of just brownie truffles.
Made in-house by our chocolatier, the brownie ball is coated in our Ecuador 75% dark chocolate and topped off with cacao nibs.
These brownie truffles are best enjoyed with a warm cup of hot chocolate!
Note: We keep a low inventory of truffles on hand to ensure freshness. If you'd like to order more than we have listed in our online inventory, please send us an inquiry through the contact us page.